About Poteto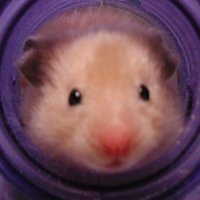 October 16th, 2004 - January 11th, 2005
Poteto was one of Baru and Flan's babies. He stayed with us for a couple of months. He found a new family in Tokyo and moved with them in December 2005.
He had lots of fun playing with his brother Sora in the boys' cage. They were always together.
He got sick and went to the Hamster Heaven when he was still very young.