Sora left
Thursday, May 19, 2005 - Posted by Javi Lavandeira
I couldn't post about this until now.
Last month, on April 24th, Sora (another of Baru's sons) left us and went to the hamster heaven to play with his brother Poteto and aunt Julita.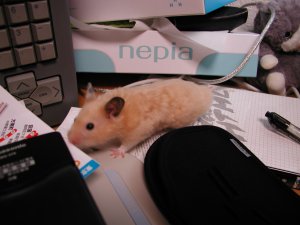 He was living with his new family in Hiroshima, who loved him and cared for him very well. His sister Hana is still living with them.