Wednesday, April 13, 2005 - Posted by Baruchito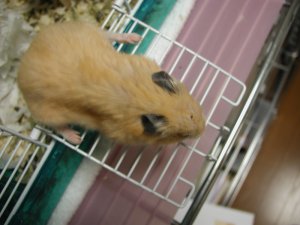 Yesterday I was playing with Flan and I bit her leg by mistake. She got angry and bit my head! Luckily Papa was watching us and very soon he put each of us in our cages.
Now I have a bit of blood on the top of my head. Perhaps I should change my furstyle so it cannot be seen so easily...