Wednesday, March 30, 2005 - Posted by Nana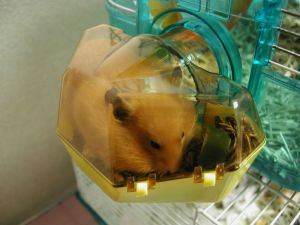 This weekend Papa and Mama cleaned my cage. They put clean sand on my small toilet room. I realized that it's easier to store my food there because I don't have to carry everything all the way up to my bedroom.
But... what will I have to do next time I have to use the toilet?